Frequently Asked Questions
For Residents
What is the difference between short, medium and long term rental?
What is a break clause and how do I use it?
What is a Zero Deposit Guarantee and how does it differ from a traditional deposit?
Can I ask the landlord to remove certain items from the flat?
I have made an instant booking. Where can I find my details?
For Property Owners
What are your required property standards?
What is the minimum number of properties I need to have?
What is the minimum contract length?
What locations do you cover?
Where do you advertise my property?
What is flexible letting?
How do I see my property's performance report?
Is my property covered by insurance?
Who completes viewings on my property?
What compliance rules do I need to meet?
Does City Relay complete reference checks and take security deposits?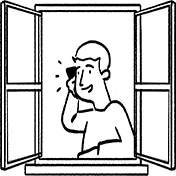 Can't find the answers you're looking for?
If you have another question, feel free to contact us and we'll get back to you as quickly as possible.