How Leufroy reduced operational costs by 80%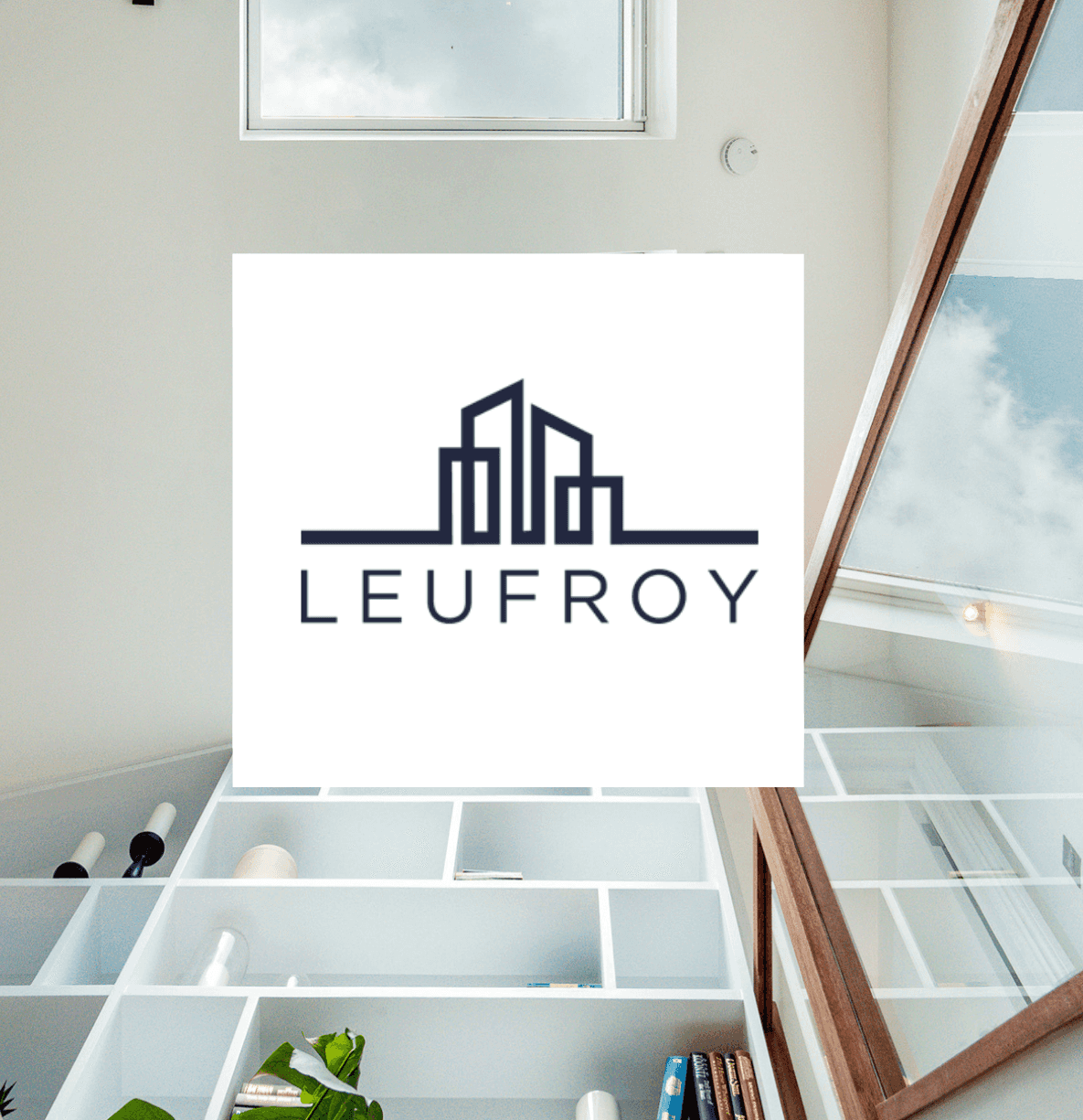 Leufroy is a property and investment development company operating in prime London, that works with a range of clients including institutional investors and private clients. It provides a hands-off service, making it particularly attractive to international investors, and its developments range from new build flats to mixed use commercial and residential developments. Its services include property search, design and planning consultancy, development management, and support in raising finances. Leufroy currently manages in excess of £200m.
Challenge
When it comes to market-leading property development, Leufroy doesn't mess around. It's expert at building key industry relationships, sourcing off-market opportunities and thoughtfully renovating and designing properties to give clients the best chance of higher occupancy. 
A key element to its success is its constant focus on improving the way it operates.
But there was considerable scope for inefficiency and Leufroy could clearly see the need for a one-stop-shop solution for lettings, cleaning and maintenance, and the delivery of consistent services. 
"Since we didn't have an end-to-end property management system in place, our services lacked consistency which sometimes led to bad feedback from tenants – this had the potential to be quite damaging to our reputation." 
Max Skipworth Button, Investment Director at Leufroy
Real estate has commonly been thought of as a somewhat traditional industry, focusing on offline methods of communication. This slow uptake in technology across the industry has meant that property isn't always let as efficiently as it could be.
Leufroy, however, recognised the role that technology can play maximising rental yields by providing real-time visibility over finances, performance and more, not to mention reducing time wasted on administration. This was vital if it wanted to achieve the target income for all its properties.
"We wanted to find a way to track everything we needed to online through a unified proptech platform. This would let us make better decisions over our strategic direction." 
Max Skipworth Button, Investment Director at Leufroy
Solution
Leufroy could see that it needed a reliable partner that operated as a one-stop-shop to help at every stage of the journey, one that could provide proprietary technology in order to optimise the value of its properties. 
Enter City Relay!
With City Relay's help, Leufroy can design and let its properties in a way that meets the needs of modern residents. It does this by using City Relay's flexible lettings model to blend short, mid and long-term lets, which boosts rental yields, reduces void periods and increases occupancy.
Being a tech-led property management company, City Relay also helped Leufroy make its activities more efficient and cost effective and enabled it to account for all aspects of property management within its platform.
On top of this, City Relay manages all operations in-house with a reliable network of maintenance and housekeeping experts across the capital to ensure a high quality, consistent service that Leufroy can rely on, reflecting its 5-star expectations.
"Finding a partner who is vertically integrated in terms of the in-house services they provide while also accommodating to our needs is an important factor."
Max Skipworth Button, Investment Director at Leufroy
Results
"City Relay's flexible lettings strategy allowed us to achieve the highest returns on all our investment properties – around 50% more than what high street agents predicted."
Max Skipworth Button, Investment Director at Leufroy
Increased customer satisfaction ratings amongst clients 

Retained every client for further investment

Achieved around 50% higher returns than high street agents had predicted due to flexible letting

Reduced operating costs by 

Boosted occupancy rates

Sped up average move in time
Conclusion
"Our reputation is key. We work with reputable clients and so it's important to us that we're able to offer a 5-star experience. City Relay does just that."
Max Skipworth Button, Investment Director at Leufroy
We are London's most trusted property management company and flexible lettings expert with 4.9/5 stars on Trustpilot.
Share post: