With short term rentals, you really need to create an appealing place that makes your Airbnb listing stand out from the rest. Great photos of your property are proven to generate more interest and bookings leading to greater income from your rental property. Combine this with providing a great customer experience, and you'll soon be rolling in the five star reviews.
To help with maximising occupancy and income, we've put together a few simple interior design ideas to turn your flat into a premium, warm and cosy place – a small change can really make a big difference.
#1 Dress up your rooms with soft furnishings
Your Airbnb guests are more than likely looking for a 'home-away-from-home' experience – a cosier and warmer atmosphere than a hotel. The best way to create this atmosphere is to add a range of soft furnishings within your rental property including rugs in the living room, nice curtains and plump pillows on the sofa. Add other finishing touches such as candles, room diffusers and lamps too. Don't forget the bedrooms – dress up the bedrooms with nice duvet covers, bed linen, bed sheets, throws and pillows. These soft furnishings also enable you to add some colour themes throughout the property, without investing in expensive and breakable decorative items!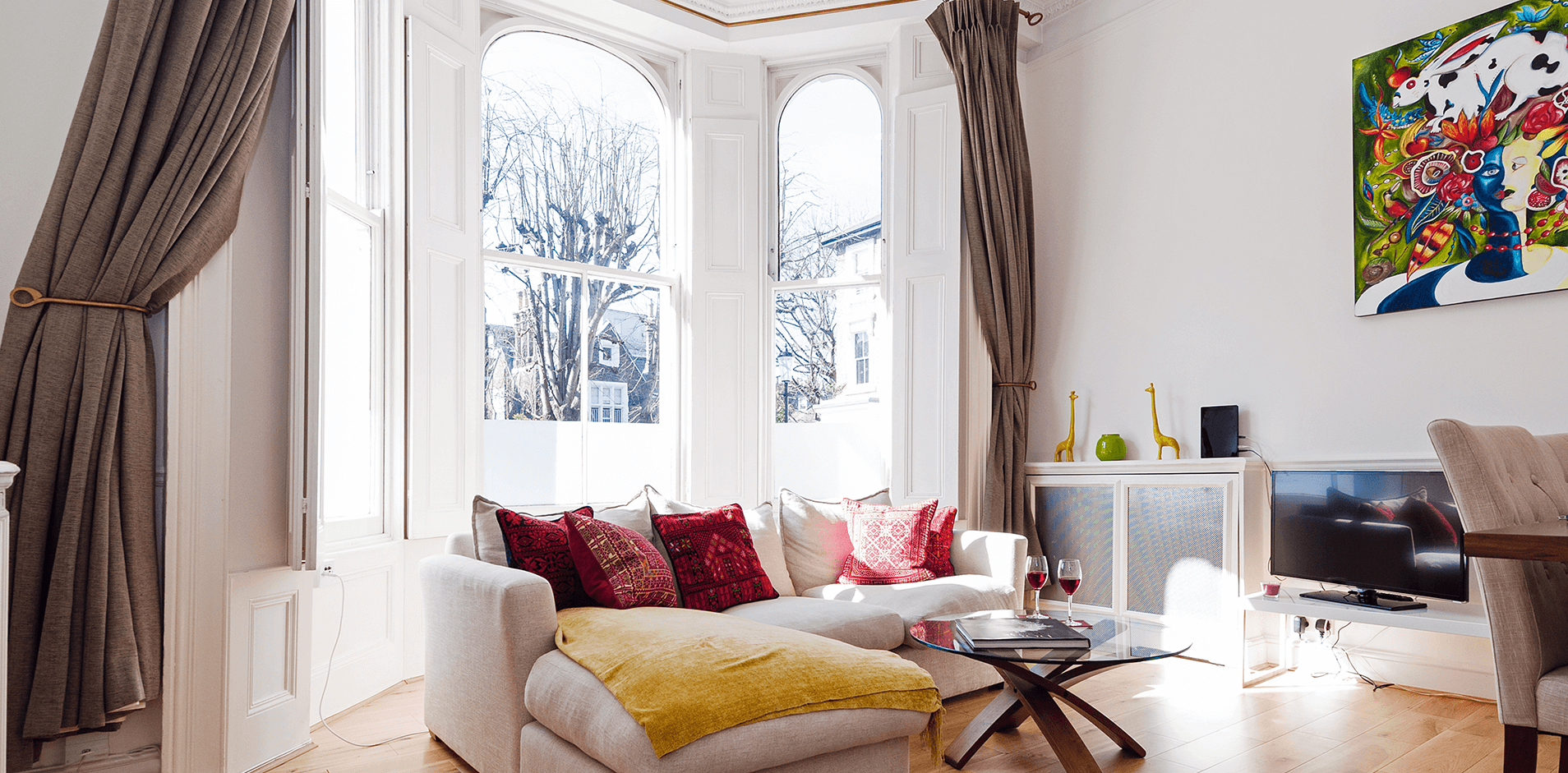 #2 Don't forget your walls
You might think empty walls will look neat, but it will most likely create a sterile and impersonal atmosphere within the property. To prevent this, you could add a range of wall furnishings including landscape artworks, posters, mirrors, lighting and clocks. Carefully select these items so that the property is themed and all the furnishings match with the soft furnishings you have already bought. Altogether, these items will give your property a personality, helping it to stand out from the crowd within listing pages.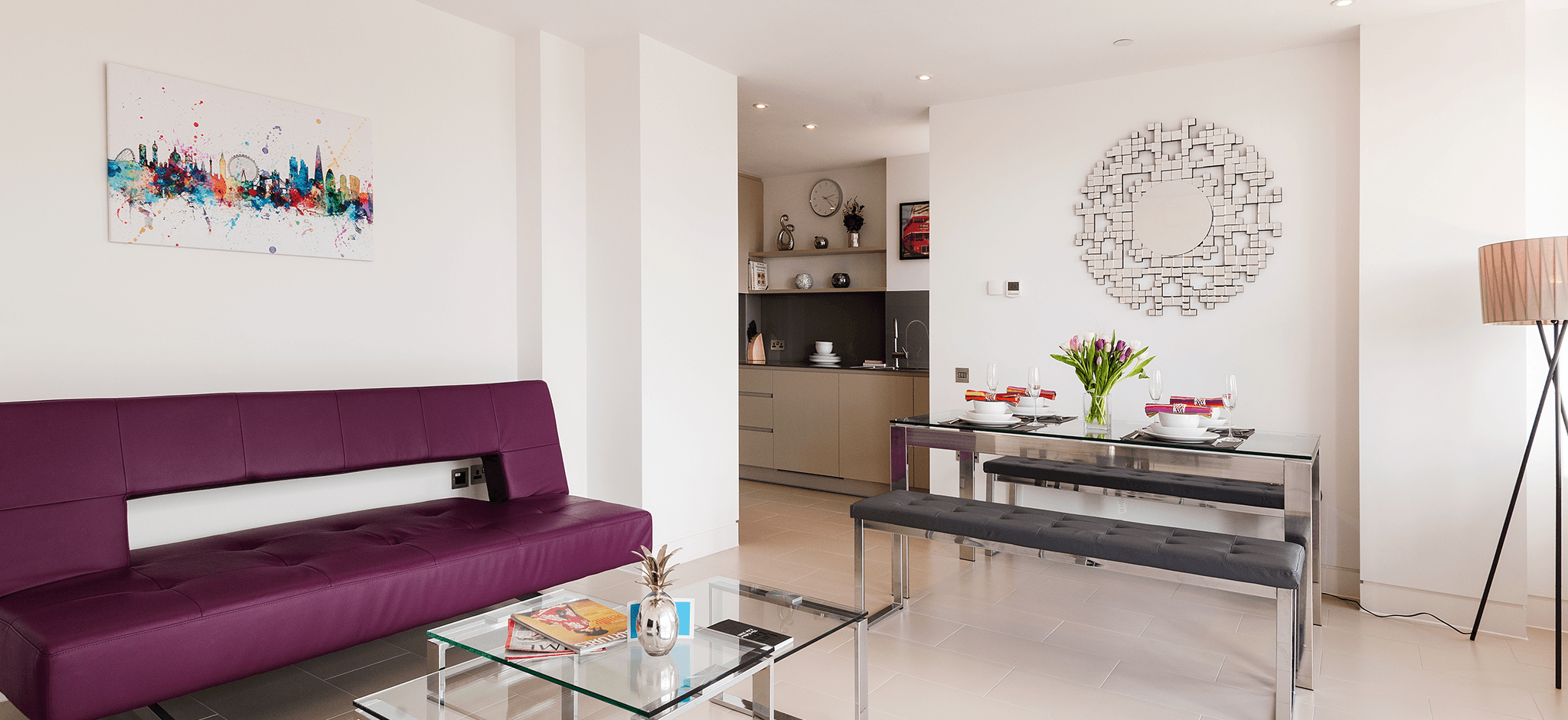 #3  Create a feature by adding a cultural touch
Everyone enjoys coming back home to read a book, listen to a CD, contemplate a nice piece of art – these cultural items are associated with the feeling of comfort and peace. You could also create a special feature within your property like a fireplace for a Winter's evening, or an attractive garden with chairs or sofas for a warm Summer's evening BBQ.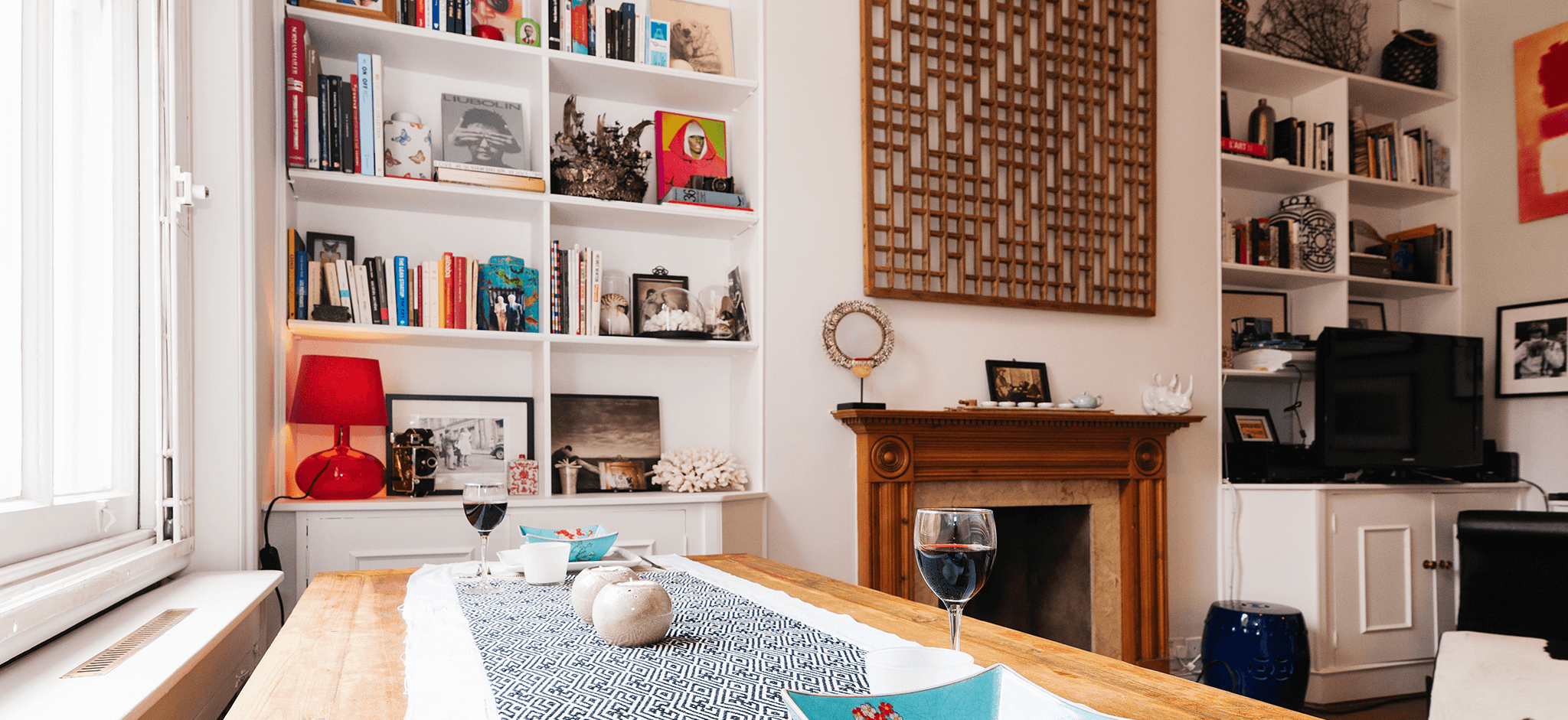 #4 Go for bright colours
Colours are a key element for a flat. Despite the white linen, you should add cheerful colours to brighten your flat. For example, go for flashy pillows and carpet. Favour bright colours which will light up your flat such as yellow, orange, red, blue. Avoid too many dull colours such as beige, brown, magnolia as these will make your property either dark or unimaginative.
We understand that getting your rental property ready for guests can be stressful and time consuming. Don't worry, at City Relay we can take care of everything. Our team can provide you linen, towels and a welcome pack with toiletries products, tea and coffee so you won't have to worry about anything! Find out how much you could be earning by using our free rental estimation tool today.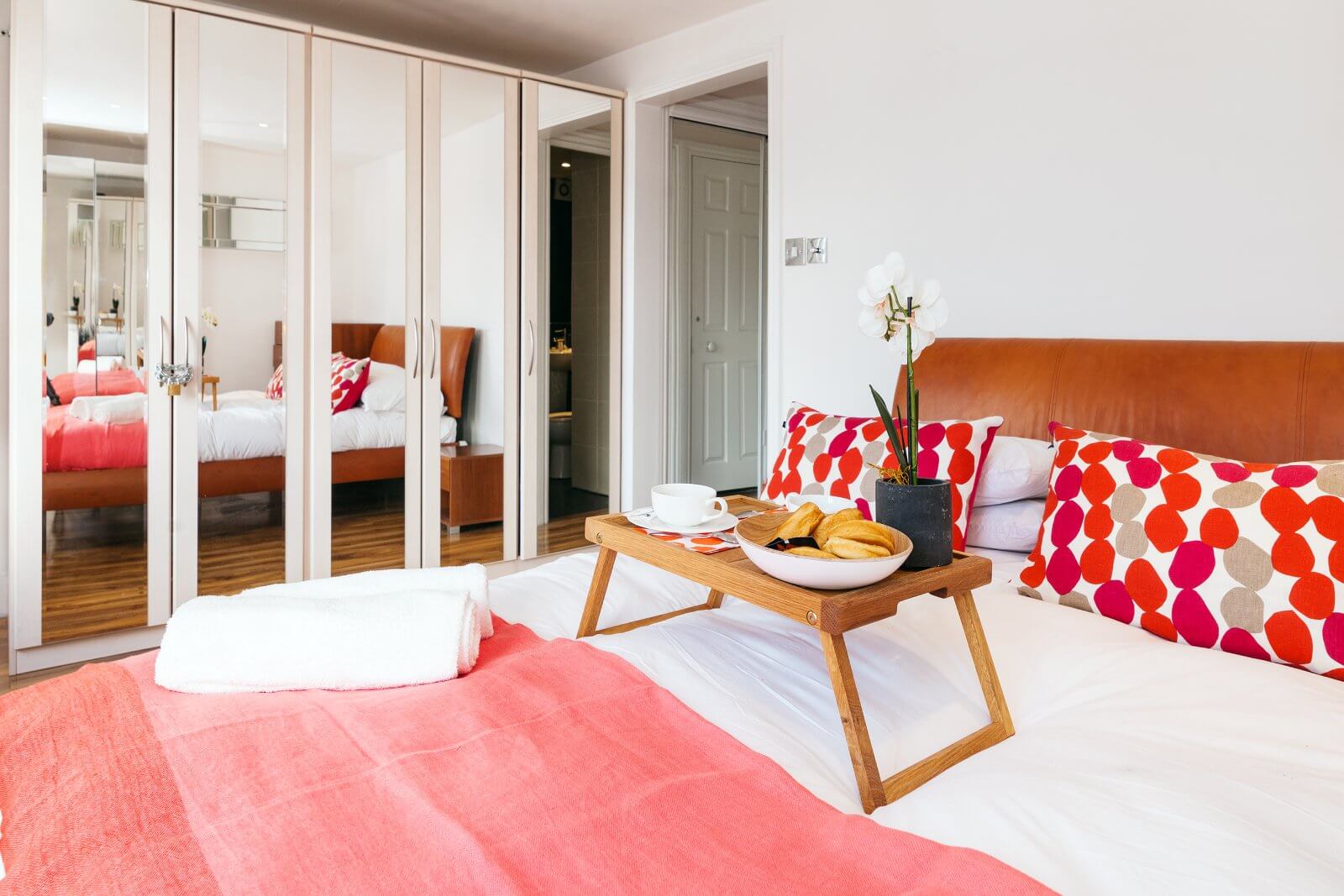 Share post: